Precision Drawing

COM-X provides Precision Drawing services to our clients. We make use of state-of-the-art tools to transform product designs that fit together correctly the first time.
When it comes to product assembly, customers and manufacturers want to avoid surprises. Parts that do not fit together as intended, whether in mass-production or in specialized custom-production environments, can cause major setbacks and delays that jeopardize the company's reputation or financial performance.
With our help, you can rest assure that your ideas will perform as designed with innovative simulation tools to help you solve complex problems. Take the risk out of innovation and reduce the number of physical prototypes, thereby saving money and reducing the time to product completion. Bridge the gap with design, fast-track your design to manufacture, and streamline your product development process.
The simulation capability provides virtual prototypes, so that the time typically spent on manufacturing and testing physical prototypes can be reduced. This capability greatly impacts how quickly you can deliver products to customers and to the marketplace.
With the visualization and animation capabilities, ideas can be effectively communicated in 3D, enabling the design team, vendors, and customers to easily "see" the manufactured product via a 3D image, video, or animation. By enhancing the overall understanding as well as the communication process, 3D visualization and animation tools accelerate design feedback, alterations, and corrections. These tools represent the most advanced CAD technology and provide insights into how finished products will look.
How far can we go? Up until now, we have only been able to reach the planet Mars and its satellites.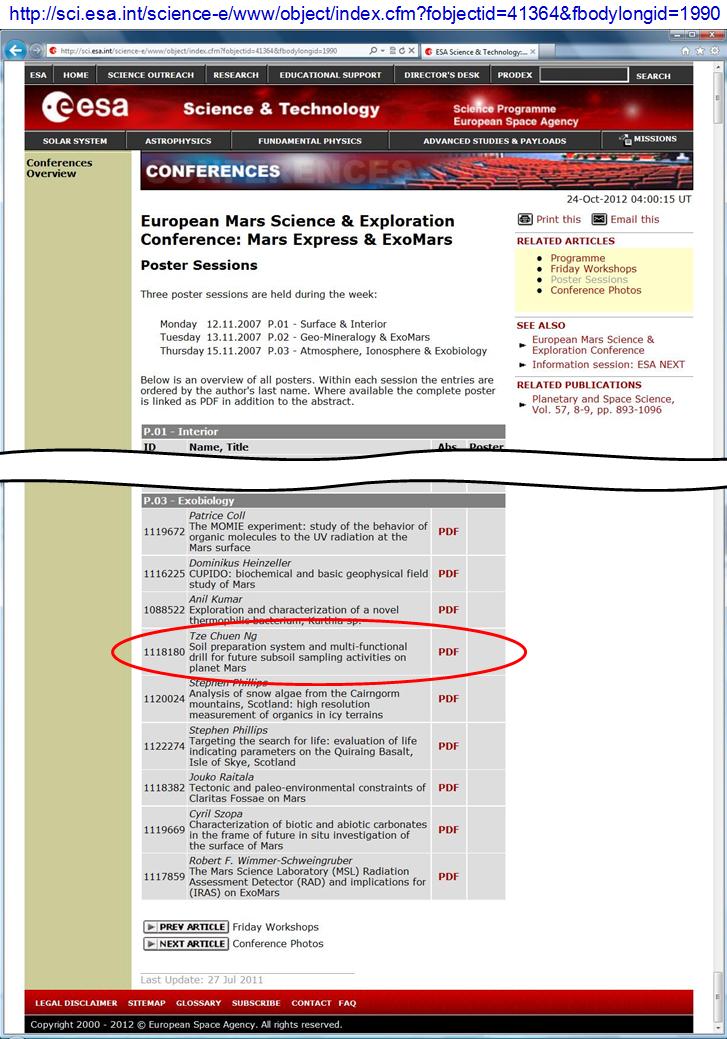 European Mars Science & Exploration Conference: Mars Express & ExoMars